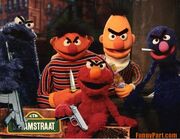 Evil Elmo 
Edit
He used to be cute and cuddly, but now it seems that he has turned to the dark side.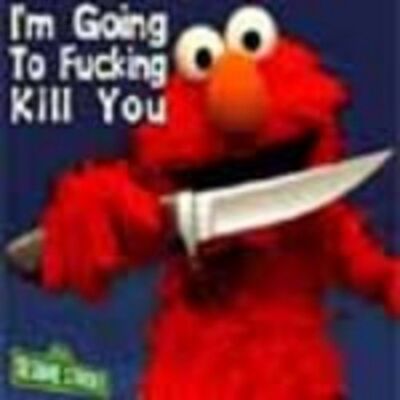 The Evil Elmo rap 
Edit
You Better show your props Bitch.
Elmo, that's right, Elmo, you shouldn't come to this part of town, Elmo, Your a dead mother fucker.
My name is Elmo i live on sesame street, I was dissed by mr. hooper, thats why i put a cat in his pooper, When i was on the street i saw my homie grover, Bitch, Bitch, Bitch, Yeah, Baby bill, You Better give me a little itch. outside!